Welcome to the
Alastair MacLennan Archive
Alastair MacLennan is one of the UK's most significant and prolific performance artists. He developed his own distinctive form of performance art in the early 1970s and continues to create new work using sculpture, installation and drawing.
FIND OUT MORE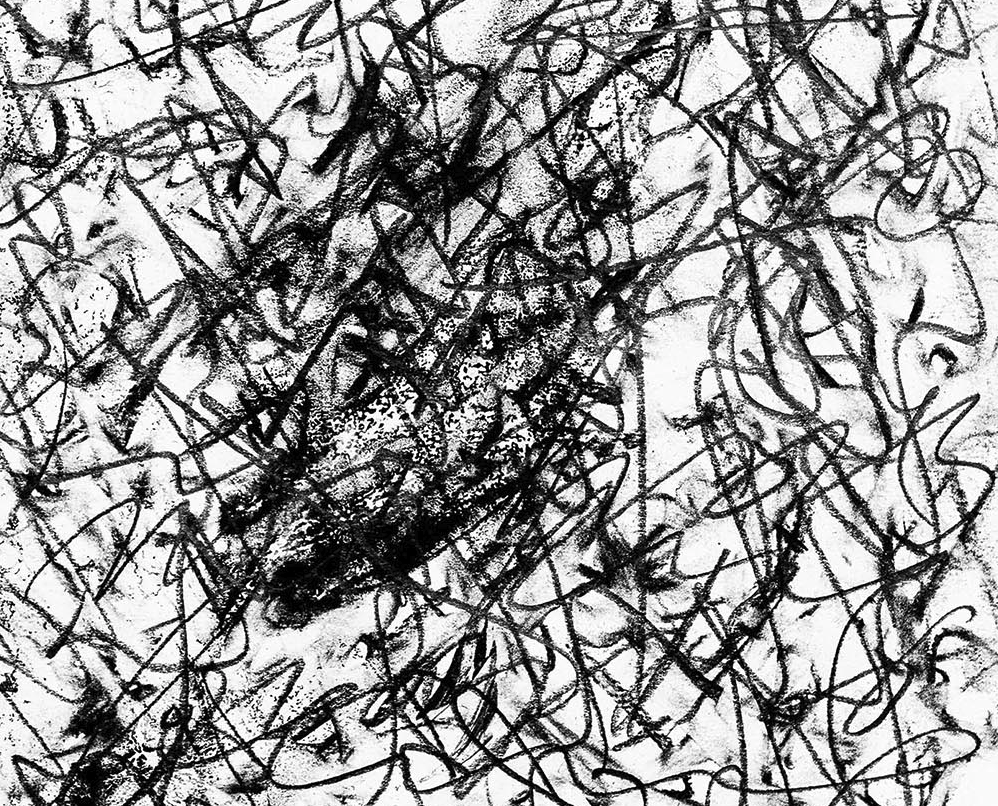 LIM(I)NAL
---
Now live: An online exhibition of new drawings by artist Alastair MacLennan, along with drawings by others in response to his score following an open submission call-out.
---
Unable to travel due to COVID 19 restrictions, MacLennan, well-known for his site-responsive 'actuations' (his term for performance/installations) has been using his Belfast studio in the last nine months for daily drawing actions. Focusing on a twisted paper napkin, he draws on two A2 sized pieces of paper simultaneously with both hands using his peripheral vision.