Welcome to the
Alastair MacLennan Archive
Alastair MacLennan is one of the UK's most significant and prolific performance artists. He developed his own distinctive form of performance art in the early 1970s and continues to create new work using sculpture, installation and drawing.
FIND OUT MORE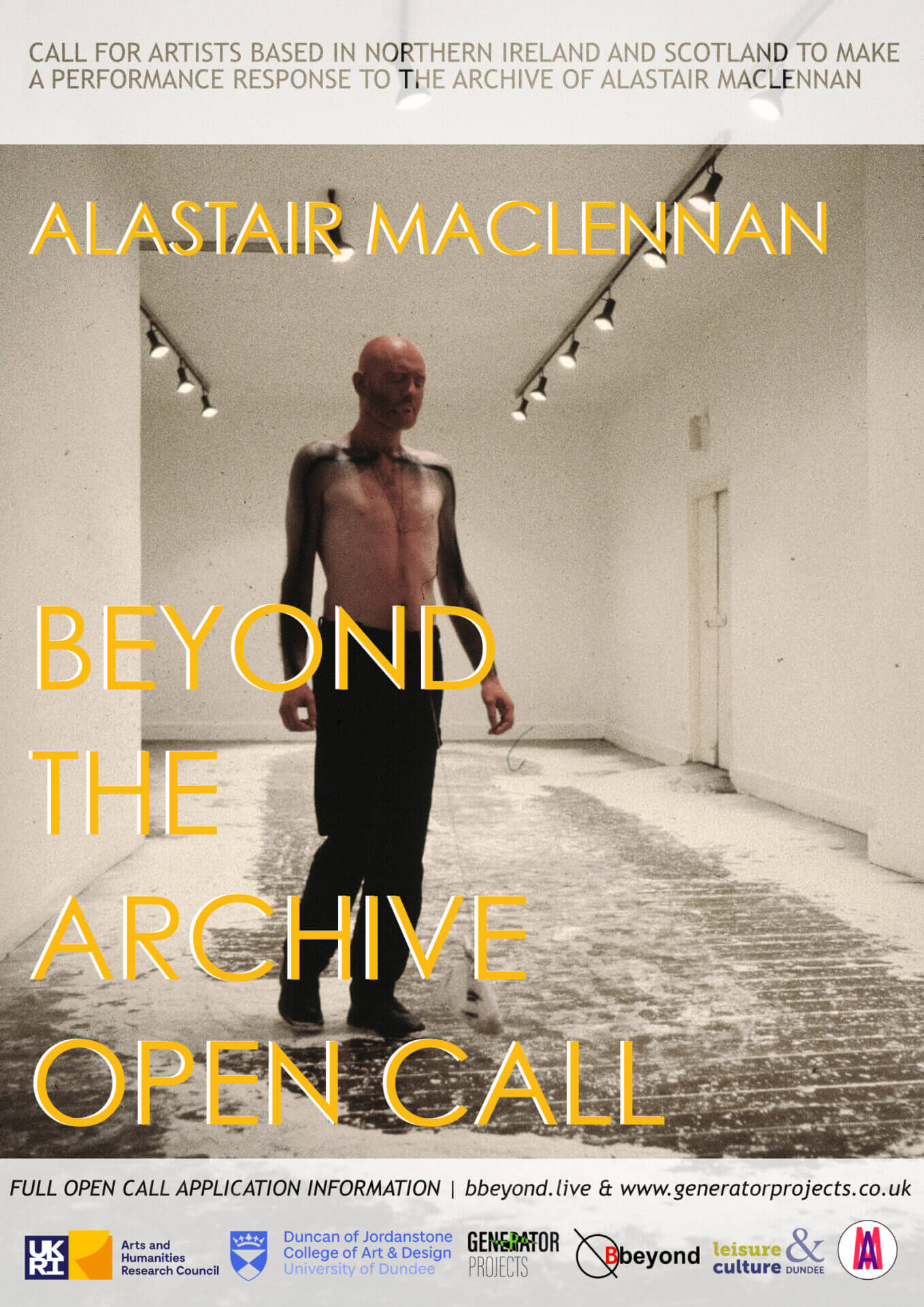 Alastair MacLennan: Beyond The Archive – Open Call.
---
Now live: An open call for proposals for two performance artists to make work in response to the Alastair MacLennan Archive
---
A collaboration between the Alastair MacLennan Archive at DJCAD, GENERATORprojects, Bbeyond and Leisure and Culture, Dundee.
Deadline 12th May 5PM