Welcome to the
Alastair MacLennan Archive
Alastair MacLennan is one of the UK's most significant and prolific performance artists. He developed his own distinctive form of performance art in the early 1970s and continues to create new work using sculpture, installation and drawing.
FIND OUT MORE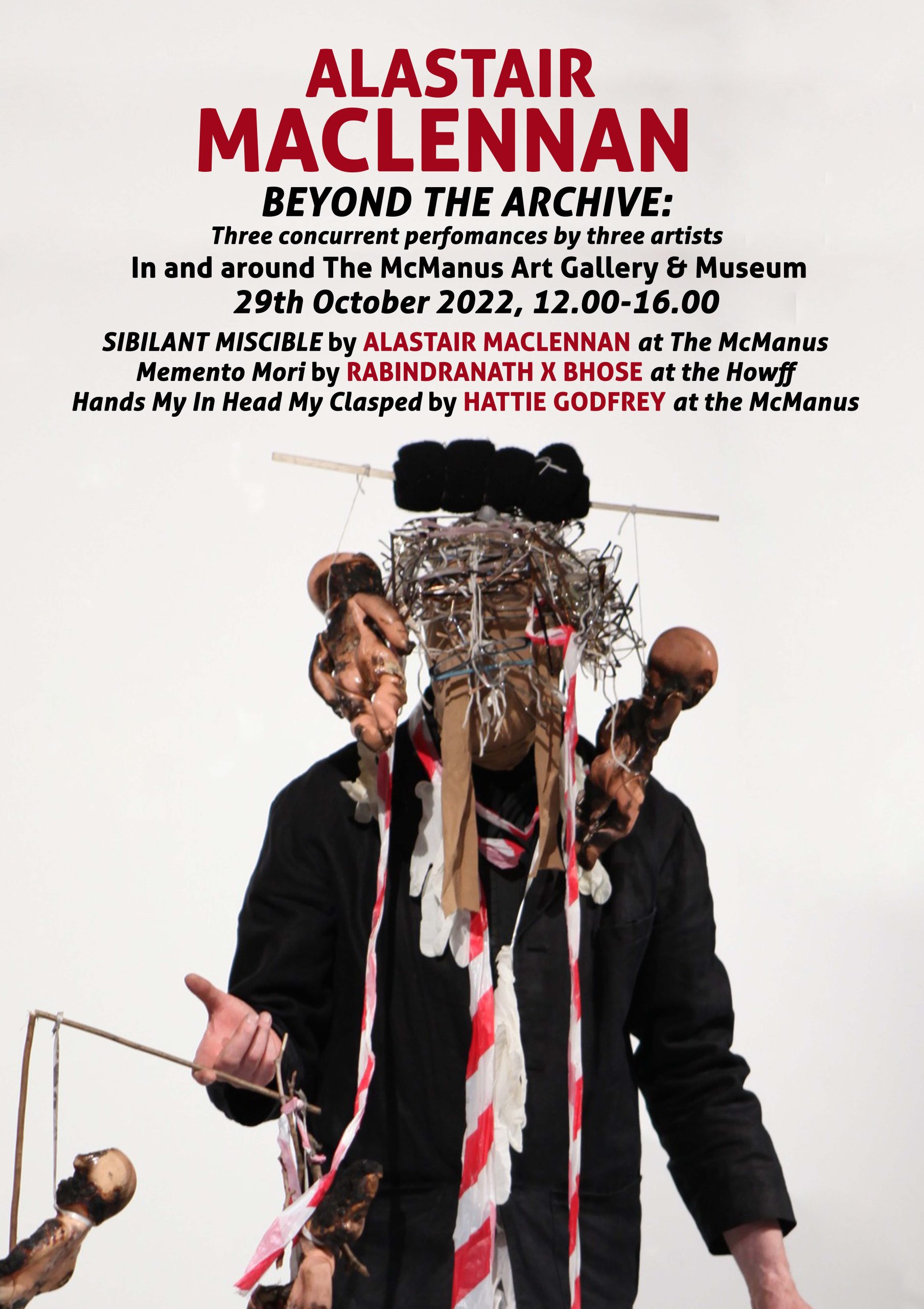 Happy 80th Birthday Alastair!
Alastair MacLennan is 80. We wish him all the best. A true pioneer in his distinctive form of performance and a major influence on many artists & thinkers.
A series of events to mark this occasion are being held by Bbeyond in Belfast with Ulster University. More information here.
Alastair MacLennan: Beyond The Archive
---
A day of new commissioned
performance
work
at the
McManus
by Alastair MacLennan, Hattie Godfrey, and Rabindranath X Bhose
.
---
Documentation of this event will be featured in a new documentary, soon to be available to view in-person at DJCAD and online.
A collaboration between the Alastair MacLennan Archive at DJCAD, GENERATORprojects, Bbeyond and Leisure and Culture, Dundee.