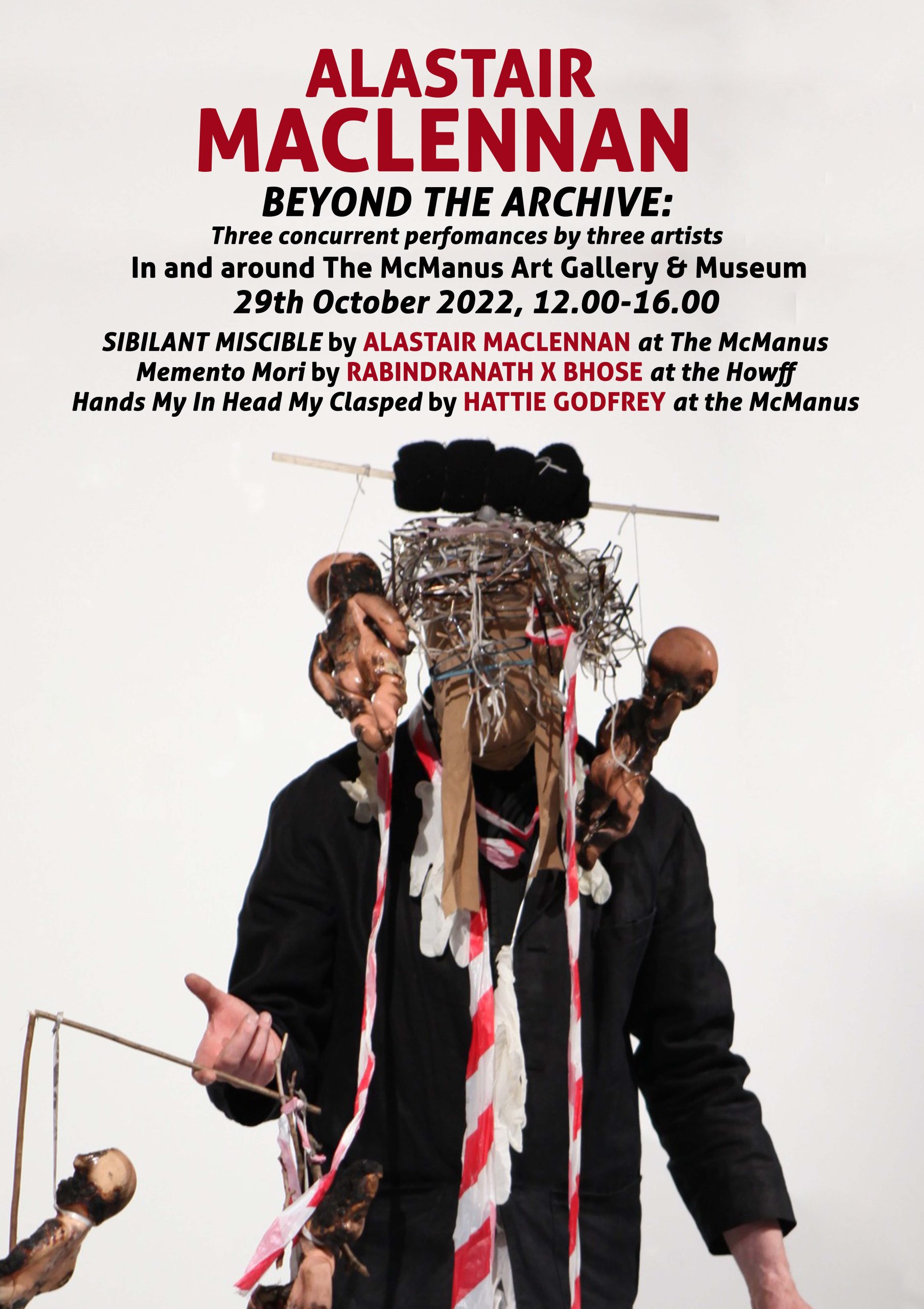 Happy 80th Birthday Alastair!
Alastair MacLennan is 80. We wish him all the best. A true pioneer in his distinctive form of performance and a major influence on many artists & thinkers.
A series of events to mark this occasion are being held by Bbeyond in Belfast with Ulster University. More information here.
Alastair MacLennan: Beyond The Archive
---
A day of new commissioned
performance
work
at the
McManus
by Alastair MacLennan, Hattie Godfrey, and Rabindranath X Bhose
.
---
Documentation of this event will be featured in a new documentary, soon to be available to view in-person at DJCAD and online.
A collaboration between the Alastair MacLennan Archive at DJCAD, GENERATORprojects, Bbeyond and Leisure and Culture, Dundee.